Ginger Lotus
WHITE EDITION
Scented Candle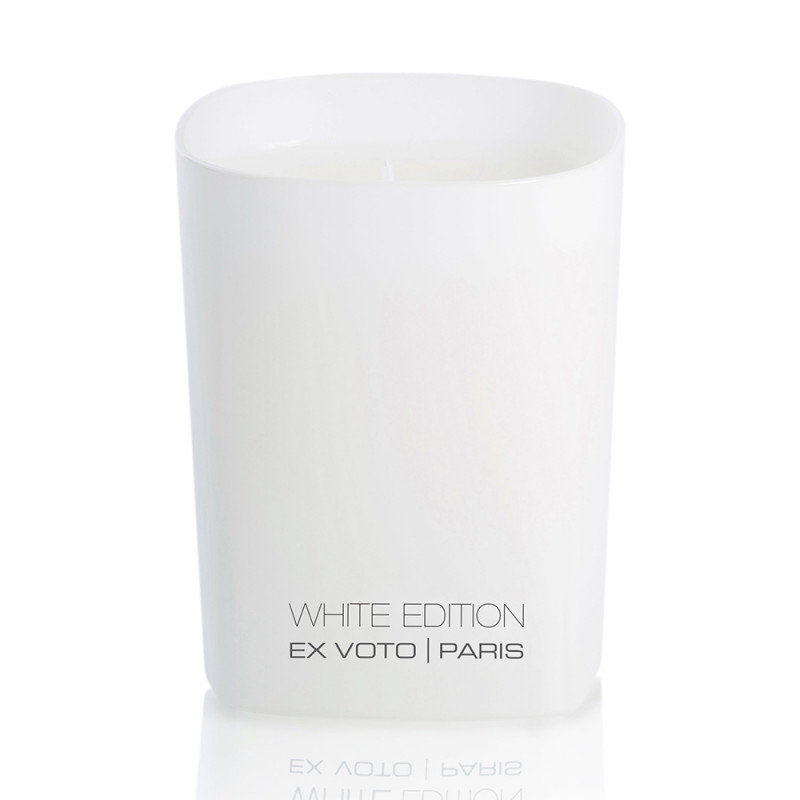 Description
Pure Bliss. Delicate and nuanced, Ginger Lotus reveals a fresh and clean accord. "My intention for this singular scent was to create a feeling of purity with an intriguing freshness" explains perfumer Nathalie Paillarse. Exalted by Bergamot, Lotus and Sicilian Lemon, the exquisite Ginger notes are contrasted by Cardamom, Coriander and Clove. An elegant blend of pure freshness.
As for all Ex Voto creations, scents and beauty are delicately intertwined with an extreme attention to design. Crafted with care and sleekly presented in a made-to-measure white high gloss glass with a delicate silk-screen printing, this luxurious candle reveals an enchanting olfactory experience.
---
Fragrance
Top: Bergamot, Citrus, Muscade
Heart: Jasmine, Clove, Cardamom, Coriander
Base: Musk, Amber
---
Details
Made in France
Scented candle 230g
Burning time # 60 hours
Glossy white tinted glass, silk-screen printed
White wax, cotton wick
Gift box with Ex Voto Paris signature ribbon
OUT OF STOCK!
---
---
---
You may like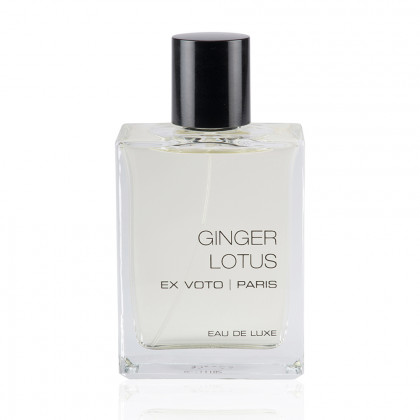 140 €
---
---